Hong Kong, 22 October 2020 – EBSL, a leading technology solutions provider, today announced its expanded partnership with Haltian, a leading IoT solution provider in Finland, for the distribution of the award-winning Haltian Thingsee IoT solution in Hong Kong, Macau, China and South East Asia to further support deployment of IoT solution strategies for enterprises.
Haltian Thingsee IoT devices are small, wireless and attractively designed devices, that can easily be adopted in many different environments. Thingsee solution operates on reliable and scalable mesh network.  Ease of installation is also one of the characteristics for Thingsee gateways and sensor devices. Haltian Thingsee has many proven IoT deployments globally. EBSL, as their distributor, would promote this state-of-the-art IoT products together with our home built IoT platform Zenzi to serve the Asian markets.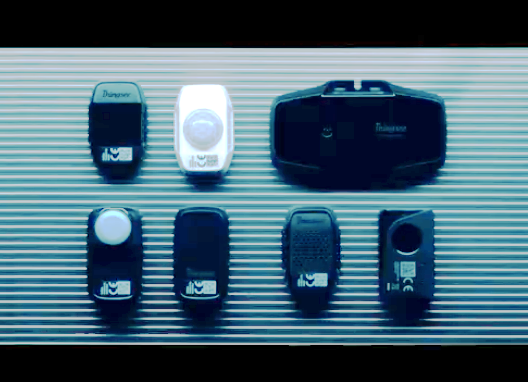 Haltian Thingsee IoT solution comes pre-configured for each customer, which means that the installation takes only seconds anywhere in the World. The solutions are also retrofittable, saving customers a lot of time and money in digitalization expenses.
The strategic partnership initiative intends to deliver new intelligent IoT solution to enable end-to-end process in a reliable, secure and scalable way that help companies accelerate and modernization of systems and workflows.
"Our deepened partnership with Haltian is a result of rising demand of more secure, reliable and agile IoT solutions in Hong Kong, Macau, China and South East Asia.  With Haltian's strong portfolio of IoT device providers, the strategic partnership is an important milestone for us to deliver unparalleled end-to-end solutions that help enterprises navigate IoT transformation," said Alfred Kam, Chief Commercial Officer, EBSL.
To learn more about Haltain's Thingsee device, please visit https://www.haltian.com/products/.
– Ends –
About EBSL
EBSL | E-Business Solutions Limited, a leading technology solutions provider, solves the enterprises' technology challenges with RFID, IoT, Smart ID, SMS and Mobile solutions in Aviation, Health Care, Property & Facility Management, Construction, Education and Supply Chain Industries. These solutions are backed by the professional technology and business transformation teams, helping the enterprise to streamline its operations and achieving the business goal.
EBSL's IoT platform Zenzi is a connectivity independent platform which helps the clients to deploy IoT solutions in a very cost-effective way.Working hand in hand with the award-winning FM+ Facility Management Solutions, the company provides all-in-one IoT solutions to the enterprise clients.RFiDY is a trademark of EBSL or its subsidiaries.Visit www.ebsl.hk for more information or follow us on LinkedIn.
About Haltian
Haltian has been providing device manufacturers with world-class product design and engineering services since 2012. Thingsee, the proven IoT technology platform developed by Haltian, enables faster IoT launches for mass-scale deployments. In 2018, Haltian was heralded by research leader Gartner to be a Cool Vendor for its IoT services, and 2019 Haltian became an AWS Advanced Technology Partner as well as AWS IoT competency certified platform partner. Haltian IoT customers include many global operators, such as Lindström and W.L. Gore. Haltian is also behind many global signature products, such as the Oura health ring. Its design for the Specim IQ hyperspectral imaging device won the coveted Red Dot Design Award in 2018. For more information, visit: https://www.haltian.com
Media Enquiries:
Emily Cheung   

  echeung@ebsl.hk