FM Plus (Mobile Facility Management Solution)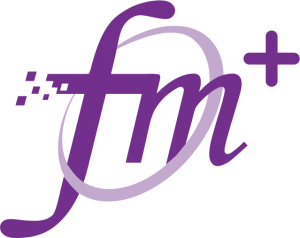 Facility management is a profession that encompasses multiple disciplines to ensure functionality of the built environment by integrating people, place, process and technology. It covers two areas, ie. 'Space & Infrastructure' and 'People & Organisation'. The scope of facility management covers EHS (environment, health and safety), fire protection, security, facilities maintenance, cleaning, space allocation and manpower resources planning. The property environment can be extensive, facilities are diversely distributed and staff working in separate locations. In the past, traditional facilities management had to deal with a list of challenges as below.
Inefficient operation process that relying on manual mode, paper works and non-digitised document distribution, filing and recording method
Ineffective communication between front line workforce and back end office may cause misunderstanding and delayed communication
Disorganised document management in handling or tracking of work orders and forms which are scattered over different locations and may get lost
Operation issues due to human error such as poor memory
Difficult to measure staff performance
EBSL's award winning Mobile Facility Management Solution perfectly integrates the key components of facility management, ie. work order management, scheduled maintenance and patrol management, in a one-stop system platform. It is cloud-connected, providing real-time communication and leveraging mobile applications.
---
Solution Highlights
Modules of work order management, scheduled maintenance and patrol management are independent yet interrelated, capable of forming a thorough platform to cover the major facility management operations
Mobile-ready app and web for easy defect reporting by tenants or staffs in an instant
Automatic work order dispatch to maintenance staff and tracking work order status in real-time
Pre-set priorities, timestamps and interactive user interface to guide the staff to complete tasks
Capability of image capture, retrieval, edit and transmission via photo and video records during assignments
Email reminders & alerts for tasks, scheduled assignments and overdue work orders
Web Calendar to manage preventive maintenance
Dashboard and analysis to highlight work order progress, failures, alerts, top 10 problems and SLA performance
Account management to control the access rights for staff of different roles and levels
Key Benefits
| | |
| --- | --- |
| | Easy management and control of task assignments, work orders, patrols and scheduled maintenance integrated on one platform |
| | Accurate and real time information access for staff at both frontline and back-office |
| | Timely reporting of incidents, job dispatch, work progress, task completion and errors |
| | Enhances staff safety with on-site location identification |
| | Faster task completion and better communication with location tracking and visual data transmission |
| | Reduces human error caused by manual process, refine workflow, less paperworks but more systematic and organised electronic file management |
| | Improves customer service quality, responsiveness and satisfaction |
| | Helps management in areas of performance measurement, resources optimization, big data collection, cost reduction and company reputation |
The FM Plus (Mobile Facility Management Solution) offers maximum mobility to instantly retrieve and capture data and information in the facility. Field staff can instantly identify inspection / visiting locations, report real time incidents, update maintenance records, transmit photos and work order status back to the management office. This Solution is accessible to back office administration, which provides customer service support, maintenance job allocation and SLA monitoring.