Hong Kong Professional Hoisting Engineering Association (HKPHEA) has reserved 1 hour for EBSL to share the safety monitoring system aiming at introducing construction safety.
EBSL was pleased to be invited to deliver a presentation at their office. Avalon Chan, Solution Sales Manager of EBSL, basically introduced our company profile and BLAXTAIR Anti-Collision AI Camera which product has been released on the pre-approved list by the Construction Innovation and Technology Fund (CITF).
For more information about the Blaxtair and EBSL's Proximity Detection Solution, please visit
https://www.ebsl.hk/solutions/construction-logistics-solutions/
Please click the video to see the latest video introducing the equipment of pedestrian detection system:
https://www.youtube.com/watch?v=GwpL9yG78NI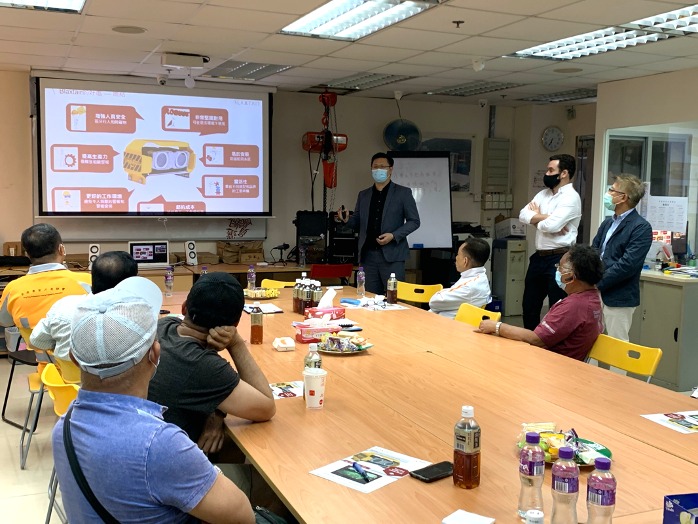 Avalon Chan, EBSL's Solution Sales Manager delivered a presentation in HKPHEA on 14 May 2021.