The EBSL's fourth Internship Program has been completed. Bernice Chan, this year's summer internship student, received her graduation certificate from Mr. Alfred Kam – CCO of EBSL, after one-month intensive training at EBSL from 12 July 2021 to 13 August 2021.
In her internship, Bernice was given the chance to participate in different software development processes and achieved satisfactory results. After her internship, Bernice will further her studies in computer science. We wish Bernice every success in pursuing her dreams of success.
EBSL started providing internship opportunities annually for students during summer since 2014.  EBSL will be launching its fifth internship program in summer 2022, students who are interested to learn more about programming and computer science should stay tuned for the announcement.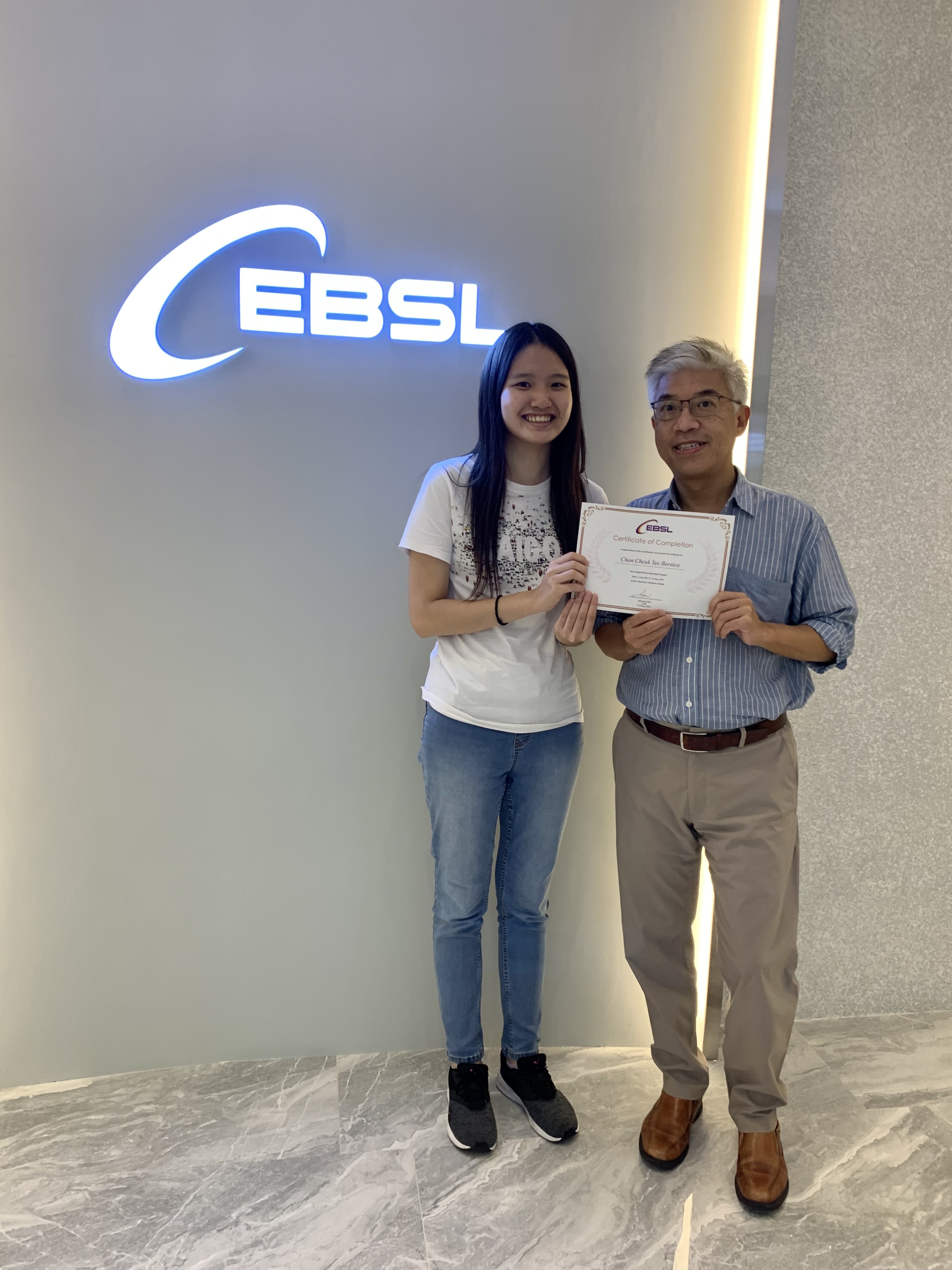 Mr. Alfred Kam, CCO of EBSL (right) presents a graduation certificate to Bernice Chan (left) graduate from the EBSL Internship Program 2021.