EBSL has successfully participated in the Futurebuild Southeast Asia on 17-19 November 2020, EBSL's CEO Johnson Yim shared his thoughts on the Panel Discussion themed "How the Built Environment Can Embrace The Future With IoT?" on 17 November 2020.
Thank you for the invitation from Cinnotek's CEO Julian Lee and ASEAN Super 8 Virtual Connect Exhibition, the interactive session of panel discussion is perfect for us to understand the audience's business needs of the built environment.
EBSL is specialised in providing Internet-of-Things (IoT) services and solutions, the company offers a wide range of high-impact, customized and value-added services to help organizations to develop and implement business strategies, improve their operations and capitalize on IoT technologies.
For more information about the services and solutions, please contact us https://www.ebsl.hk/contactus/.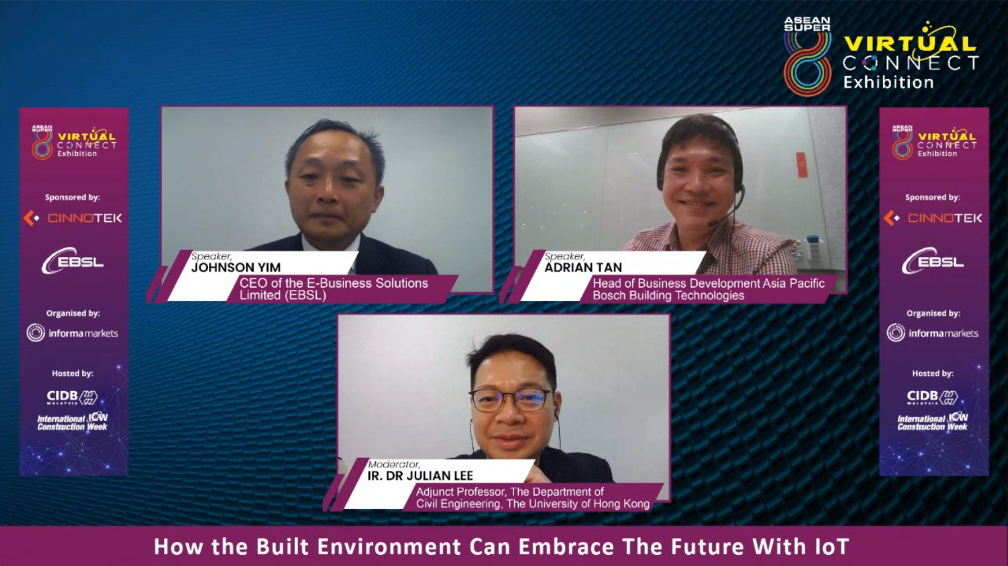 Webinar's detailed information https://www.super8asean.com/virtual-connect-exhibition/